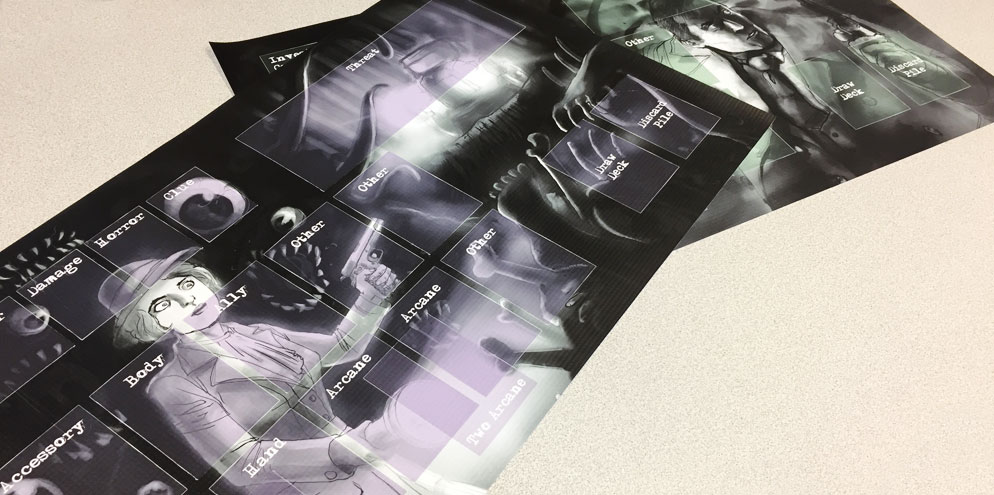 Have you tried the new Arkham Horror Card Game yet? If you haven't, it's definitely worth checking out. The Arkham Horror Card Game is the latest Living Card Game published by Fantasy Flight Games. In this cooperative game, players are working to unravel the mysterious happenings in the town of Arkham. Players will construct their deck ahead of time and then embark on the chosen scenario. It's a Lovecraftian game of mysteries, monsters, and madness!
For those of you that already have the game, we've partnered with long time site sponsor Tshirt Laundry to give one lucky winner 2 Arkham Horror Playmats. The design team at Tshirt Laundry has custom made two playmats for Arkham Horror with designated card slots, Lovecraftian artwork, and spots for all the tokens.
Entering the contest is easy. Just click the free entry form below. And, as always, is you want some bonus entries, we have ways for you to earn those as well. The giveaway runs through Friday, January 13th. Good Luck to everyone!
And if you don't win, the nice people at TShirt Laundry have provided us a promo code for 20% off your order. Just use the code: BGQ at checkout. Enjoy!