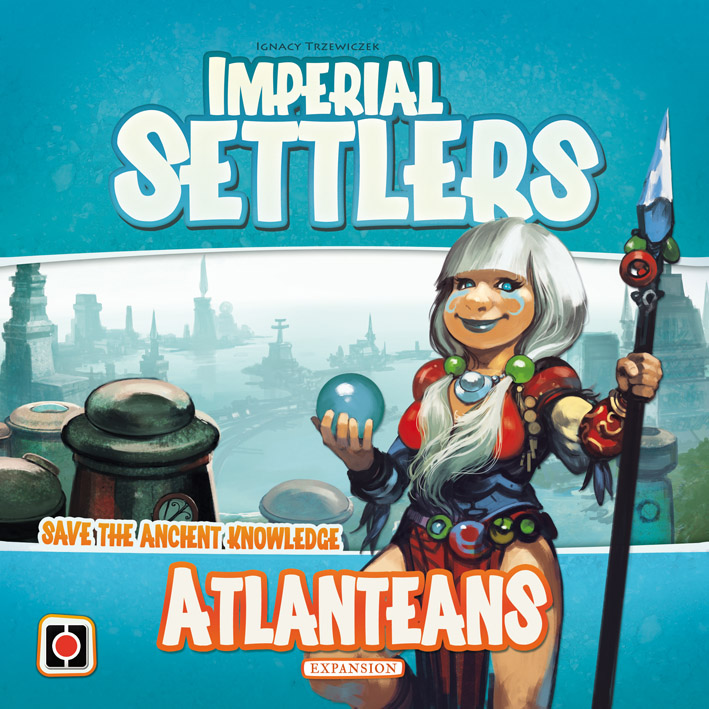 Since its release, Imperial Settlers (reviewed here) has found its way to our gaming table more times than I can count. It has definitely been one of our favorite games to come out in 2014.
Since early after its release, fans have been clamoring for a new faction for Imperial Settlers. Today, Portal Games finally released some information on what's next in the line. We now know that The Atlanteans will be the first faction expansion for Imperial Settlers.
The Atlanteans bring their technology to the world of Imperial Settlers and play the game in a bit of a different way:
"The Atlanteans must use their new abilities to find unique ways of scoring because their faction buildings sink at the end of the game and do not score points! While the other factions do not have the knowledge to use the Technology of the Atlanteans, there are some buildings for each faction that allow them to use some of the Technology to their advantage."
"When I set out to design the Atlanteans faction, I knew I wanted them to play very differently from the other factions," said designer and CEO of Portal Games, Igancy Trzewiczek. The main goal of introducing new factions to Imperial Settlers is to make sure they do not feel only slightly different, but very different from all others."
The Atlanteans faction pack will debut at Gen Con 2015 this July, with worldwide distribution happening in August. More information on the Atlanteans can be found on the Portal Games Website.